Induction Lighting Upgrades
Let Area Lighting and Electric introduce you to the Energy Efficient Lighting of tomorrow. We are able to do a full analysis of your current lighting and energy usage, supply you with the proposed lighting project cost, give a full project payback report with energy saving statistics, perform the installation and finally maintain your new lighting warranties. From start to finish, we will make sure that customer satisfaction is 100%. Please contact us today for a property analysis.
What is induction lighting?
Induction lighting is fluorescent based technology that operates without the use of an electrode. Energy is transferred to the lamp by an inductively coupled high frequency magnetic field. This action excites phosphors inside the lamp to create illumination. The absence of an electrode eliminates the common failure point found in most lamps therefore providing an extremely long lasting light source.
What is the rated life for induction lighting?
Both induction lamp and ballast are rated at 100,000 hours.
Is induction lighting energy efficient?
Yes, 1st Source Induction fixtures are equipped with electronic ballasts which operate at a high frequency rate. Full spectrum, high Kelvin lamps provide increased color rendering to create highly visible "white light". Higher quality light requires less lumen output and input wattage for suitable illumination.
What are the main benefits of induction lighting?
EXTREMELY LONG LIFE – 100,000 Hours, 5 times the rated life of other lamps on the market.
HIGHLY SUSTAINABLE- Dramatic reductions in re-lamp cycles and scheduled maintenance.
ENERGY EFFICIENCY – On average of 33% to 67% energy savings over HID.
HIGHER QUALITY LIGHT – High color rendering (80+ CRI) provides crisp white full spectrum light.
INSTANT ON – immediate restrike, no warm up period.
LUMEN MAINTENANCE – Better light output over the life of the system….no color shift or dramatic degradation.
HIGH EFFICACY – A higher level of light output per watt emitting from the fixture.
COLD TEMPERATURE EFFICIENCY – 100W and 150w systems provide instant restrike down to -40F.
GREEN TECHNOLOGY- Besides energy savings, long life equates to less mercury content released into the environment.
What are the best applications for induction lighting?
Installations where re-lamping is expensive or a labor issue…industrial high and low bays, pools, gyms, theaters, cold storage, outdoor applications…streets, parking lots/garages, roadways, parks, signage, tunnels, canopies, etc.

Serving Our Customers For Over 30 Years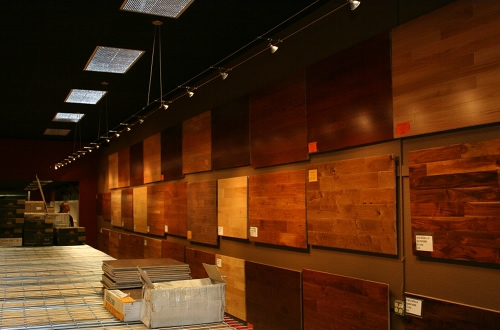 Contact Us Today
Contact Area Lighting Inc. to see what a
difference quality lighting can make!
Phone
Portland (503) 309-9945
Vancouver (360) 713-0628